Holiday Gift Ideas
We have a great selection of gifts for all ages and price ranges! See below to get just a few ideas for the nature lover on your list...

Jim's Birdacious Bark Butter & Feeder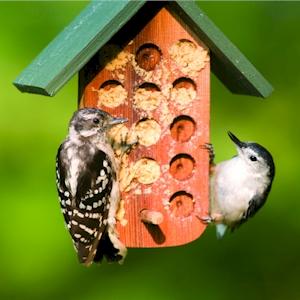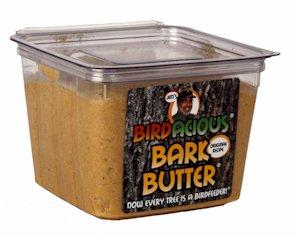 Jim's Birdacious Bark Butter has been shown to attract the greatest number of bird species to any one feeder. Combine with a WBU peanut butter feeder (shown) or one of our other feeders designed to hold Bark Butter.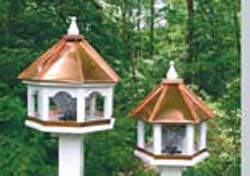 Gazebo-Style Bird Feeders
Gazebo feeders always make a beautiful addition to any yard. These gazebos are made from a PVC lumber that will last many years outside. There are several available sizes and styles with the choice of a copper or verdigris roof.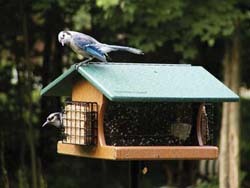 WBU Recycled Plastic Bird Feeders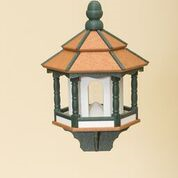 We have a variety of feeders, including gazebo styles, that are manufactured from recycled plastic. Our WBU-branded recycled plastic feeders have lifetime warranties and they prevent milk jugs from going to the landfill!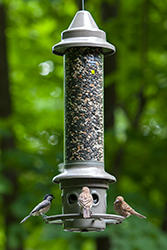 WBU Eliminator
The WBU Eliminator is our top-selling squirrel-proof bird feeder. The Eliminator may also be adjusted to keep off large birds, such as pigeons, and has a lifetime warranty against squirrel damage.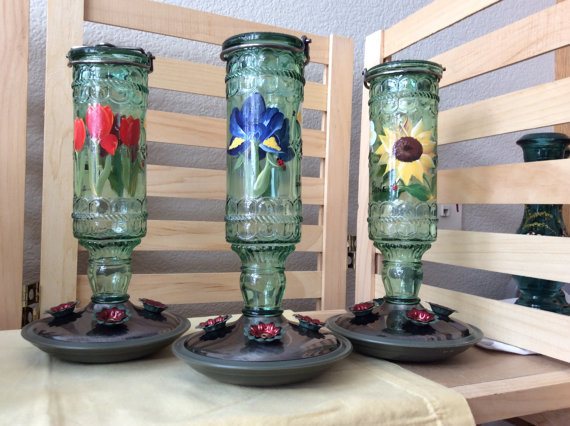 Hummingbird Feeders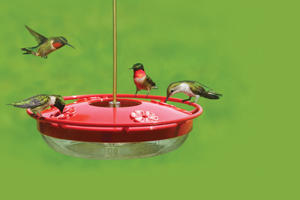 Hummingbird feeders make great gifts and we have many different types to choose from You can find some truly unique designs in our store. We also have a line of WBU hummingbird feeders that come with a lifetime warranty and several models that attach to the outside of your window.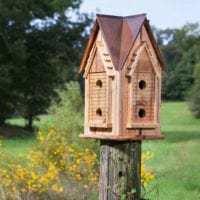 Bird Houses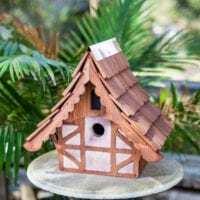 We have birdhouses galore in our store! You'll find anything from the basic house to more decorative styles like gazebos and rustic barn wood houses. Bat houses, squirrel houses and butterfly houses are also available.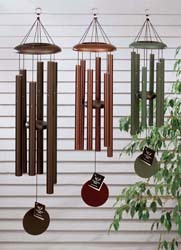 Wind Chimes
Our store has the largest selection of Woodstock Percussion wind chimes in the area. We also carry a line of all metal chimes by QMT, which are made in the USA. You are sure to find the soothing sounds that you've been looking for!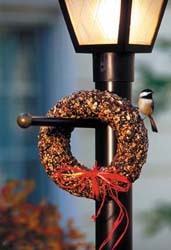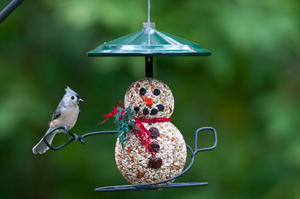 Holiday Bird Food Products
Birdseed is a great gift for both the nature lover on your list and the birds! Check out our birdseed characters, wreaths, houses and our specially-formulated WBU Christmas Blend.
Assorted Nature-related Gifts
Check out our fun socks, soaps, mugs, earrings and other bird and/or nature related gift items.



HAPPY HOLIDAYS FROM WBU!