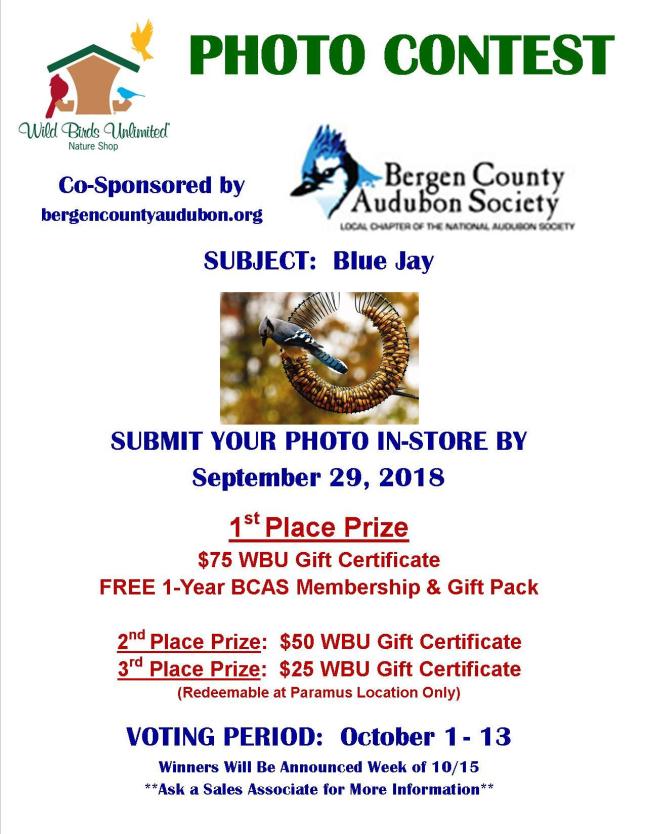 SUBMISSION GUIDELINES
¨ The contest subject is "Blue Jays".
¨ Your printed photo must be submitted in-store by September 29, 2018.
¨ Limit one submission per person
¨ Please write name, phone number and location where photo was taken on the back.
VOTING PERIOD: October 1– 13
Our customers will be voting for 1st, 2nd & 3rd prize winners. Winners will be announced the week of October 15, 2018.