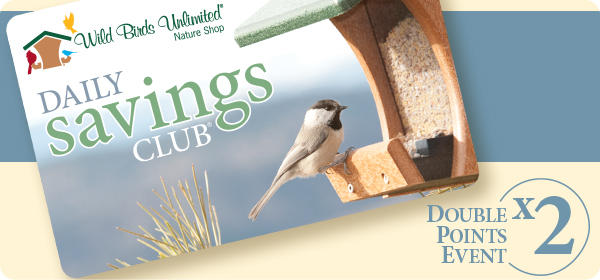 Earn Double Points 5/7 thru 5/10 on MyWBU Online Store Purchases!
Daily Savings Club® members earn Double Points* with every purchase. That means you reach 200 points faster and earn a $10 Bird Buck, good for a future purchase of any merchandise online or in the store once we reopen. No minimum purchase required to receive Double Points, and only Daily Savings Club members can enjoy this special offer.
Not a DSC member? Join now to take advantage of this special member-only offer.
*For DSC members only. Valid only at www.MyWBU.com/paramus.