Meet Gibblet, Our New Store Mascot!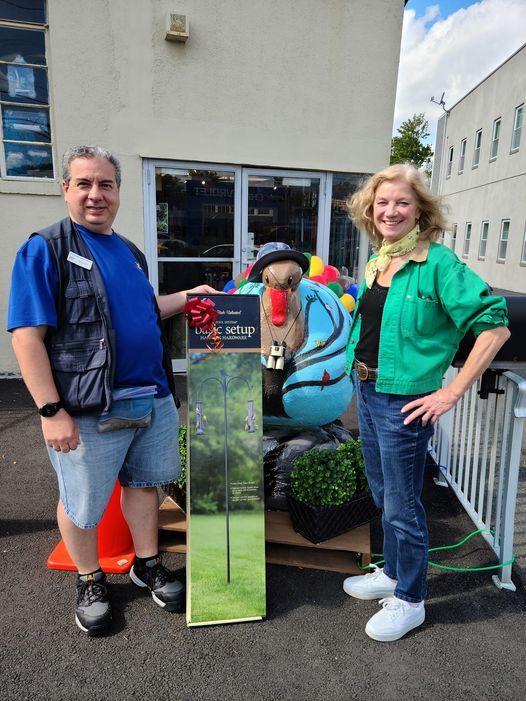 With the help of Paramus Mayor Richard LaBarbiera, our turkey has been named! Congratulations to the winner of our Turkey Naming Contest, Deborah Bell of New Milford! Thank you for coming up with such a cute and appropriate name! Mayor LaBarbiera drew Deborah's name from a selection of great choices and the prize was a WBU Basic Hanging Setup.
We appreciated everyone's participation--there were so many funny and unique name ideas. Click here to view the drawing video.
Photo: Scott Gunther (WBU Paramus Owner), Gibblet & Deborah Bell